President's Message
Well this is it. My last newsletter article for HSGP. I have stepped down as President and our current VP, Chris Wojno, has been elected to step up to the position at the beginning of January, 2017. I still have a few more responsibilities to complete before I officially hand over the reins, but I won't be doing this any longer. So, I thought that this would be a good time to recap how far we have come since I took office five years ago, at the beginning of 2012.

Well actually, I think that I'll start with a bit about what came in the two years before 2012 that made so many things possible that would have been so much harder, or impossible, otherwise. In 2010, after a long major fundraising drive, we finally started renovation of the building that we bought back in 2005, and demolition of the old tractor shed (I think that's what it was) and subsequent contracting out of the new portion of the building that is now our main meeting hall. The volunteer effort on this project was enormous!! Ann Marie Eisentraut did the civil engineering portion, developing the building plans and working with the city on permits and approvals, etc. I oversaw the volunteer effort to renovate the old part of the building, with a lot of help from Al Wendler. And Shelley Newman oversaw the whole project, working with the contractors, the volunteers, the materials suppliers, and much more. With her Project Management skill (the gantt charts that she created were amazing!) and unbelievable ability to coordinate efforts, she pulled off the project in record time and got it ready for our eventual move-in at the end of 2010 and completion in early 2011. Then Shelley became President of HSGP at the beginning of 2011. With her iron will and determination, in one year she successfully crowbarred HSGP from a nomadic organization to a community with a home and set the stage for what we've been able to accomplish in the five years since. Obviously, she had a great board of directors and a strong team working with her, but her contribution to what HSGP is today cannot be overstated. I am positive that I could not have done what she did in those two years and my gratitude is enormous.

And then I became President in January of 2012. So the rest of this column will be mostly about the highlights of what we've accomplished since then. I'll skip talking much about what we were already doing in 2011 and focus mainly on changes and additions as best I can remember.

So where to begin? So much has changed in the last five years that I'm certain to forget some very important things, but I'll give it a try anyway. I think I'll start with the added recurring events. Since the beginning of 2012, we have added a monthly Ted Talks discussion group, where educational online videos are shown with a subsequent discussion about content; there have been numerous children's programs added, including the Odyssey Of The Mind program that took our kids to World Championships twice, and now we have a regular contracted childcare expert running programs during every Sunday morning meeting and often during special events as well, a Girl Scout Troop (Troop 1080), and now a Teen Thinkers Program; we've added a monthly Humanities Project which also includes numerous outings; we have had an annual Flying Spaghetti Monster dinner that has been a huge success every year for the past five years; we have been doing either a table or march or both at the annual Phoenix Pride Festival for the last several years; we have added regular Service Outreach projects to work with other organizations in the Valley to help feed people experiencing homelessness, and for some time now we have been doing a monthly Sleeping Mat Crochet event to make awesome mats for people experiencing homelessness too. All of this is being accomplished by an army of volunteers and most of it is being done in our new home.

Our property has been improved on tremendously in the last five years, almost entirely with donations and volunteers. We have seen an addition to our parking lot; we demolished the front half of the storage shed and added a concrete ramp, with rails, and a side door for access; we added a bicycle rack with a very nice shade over it; a big addition was the solar panels on the roof of the main hall and two panels on the outside of the South wall of the meeting hall; our A-V system has been revamped and the projector has been mounted to the ceiling, opening up more room for chairs and reducing a tripping hazard; the basement (yes, we do have a basement) has been completely redone to make it a much more usable and safe storage area; and there have been many landscaping changes with the addition of fruit trees and elimination of nuisance trees among other things. I'm sure that I'm forgetting some important things but this is fairly complete.

We've added some much needed team leaders as well. We added a volunteer coordinator who helps us plan people resources for events; mentioned briefly above, we added a Service Outreach Coordinator who organizes our community service projects; we added a Member Support Team, which has been very helpful for members who needed emergency assistance; we added a Homeless Task Team, which has done numerous projects helping both the local Mesa community but also downtown Phoenix; and we seem to have finally gotten back to having a Fundraising Chair (I was assigned that task in 2011 and didn't even make it half way through the year - long story). Of course this doesn't include all the recurring event leaders who put in so much effort as well. In any case, I think I have them all.

Briefly, our membership activity and social media presence has been incredible. Way back in January 2012, we had 259 dues-paying members, which was amazing at the time. As of the beginning of November of this year, we had 322 members. We peaked at 327 in August of this year. It does fluctuate throughout the year but every year, the average keeps going higher. Our membership team is doing a fantastic job. As for social media, unfortunately I don't have numbers for 2012 but as of today (December 1st, 2016), our Meetup followers have hit 1759 and our Facebook group is up to 823!! That is impressive indeed.

I'll do a quick review of our finances. As of the last Treasurers report, we have more than twice the amount of money in our bank account as we did at the beginning of 2013 (2012 records are difficult to get). That ain't shabby. We also have seen some growth in our Endowment Fund (we could use some help there). At the beginning of this column, I mentioned that we had a major fundraising drive to fund the renovation of our building. Part of that was loans from our members, some with interest and some without. We managed to pay off all of our loans two years earlier than we committed to! So HSGP is doing quite well financially. But as I've said in previous columns, we may see another major fundraising effort before too long to allow us to spread around the Valley. But that's not for me to detail as it can't even start until 2017 at the earliest.

So I'll end here. As I said somewhere above, there has been so much that has happened in the past five years, with so many people involved, that I'm sure that I am forgetting several important things. But these are the highlights as best I can remember. I can add one thing though - I am eternally grateful for all of the people that I have worked with over the past five years who have made my job so much easier and brought endless joy to my role as President. I won't say that it was a piece of cake but I will say that I wouldn't have traded it for anything. And with that, I will close with a grateful good-bye. I'll still be around but I won't be writing this column any more. I truly hope that you enjoyed it. I know that I enjoyed writing it.

LINKS
Here are links to some of our important webpages. Our Meetup page is at HSGP Meetup. Our Facebook Group can be found at HSGP Facebook Group. Our Facebook page at HSGP Facebook Page. And lastly, since you're reading this, you probably already know but our main website is at HSGP website.

Richard Dewey
President (for one more month), HSGP
Turn Business into Fundraising for HSGP
One easy way Humanists can raise funds for HSGP is by giving our business to businesses that return a percentage of the proceeds to HSGP. For example, Bashas'and Fry's grocery stores will return a percentage of the money our members spend at their store's. Amazon will also donate a percentage of sales that are made through the HSGP link. But first you need to enroll in the program(s) of your choice for this to happen. See article at lower right for more information.
HSGP member and Professional Realtor Vici Duarte has announced that she is offering a similar program. Vici will donate 10% of her net commission to HSGP. If you plan to buy or sell a home, speak to Vici at any HSGP event, or contact her by email at viciduarte@cox.net.
We are looking for other business people who might be interested in increasing their sales and then giving back to the Humanists. If you have an interest in a business, consider if you would like to offer a way to increase your business and support HSGP. Please contact our fundraising committee at hsgpfundraising@gmail.com about setting up a similar program.
Upcoming Meetings and Topics
Dec 03rd
Topic: Inquiring Minds: Improving Our Current Education System
This is always a hot topic. If we look at the education systems of other countries that are rating much higher than ours, can we adopt the best parts of those systems? What would be the obstacles and how could we overcome them in the current political climate? This should be quite interesting.
If you are interested, a group of us like to go out to lunch afterward. We will wrap up the meeting around noon so you just might be hungry by then.
If anybody can get there early, by around 9:00, I will need help setting up tables and chairs. I'm not supposed to lift anything heavy right now. Much appreciated.
Do some research on your own if you like and find some articles or links to help with the discussion and feel free to post related articles in the comments section on Meetup.
Please go to our Meetup page to RSVP and to see related articles:
HSGP Inquiring Minds Meetup
.
Hosted by Richard Dewey the first Saturday of each month.
Dec 04th
Join us to hear Merrill Leffmann discuss what's really wrong with health care and how to fix it (This talk will surprise you) How Bad Science, Bad Economics and Bad Government create our exceptionally low-value health care system - and a brief introduction to how we can change it.

This talk explores the causal agents of why Americans suffer with what is possibly the lowest value health care system in the world. Much of the material might be new to listeners, as it challenges our thinking on almost every aspect of health care. Fact-based and covering a wide range of causal influences, this is health care talk like you've never heard it.

Merrill Leffmann planned to be a doctor. While pursuing her undergraduate biology degree at University of California, Santa Cruz, she was a top student. However when she found herself unwilling to kill mice for a study, she was told she did not belong in medicine. This changed her career path and after completing her Biology degree with highest honors she went on to pursue an MA in music and a career in that field. However, she continued to to use her science-trained mind to deconstruct the fundamental causes of many of our nation's challenges, and last year turned toward health care. This talk marks the first public sharing of some of her thoughts.

Sunday Speakers and topics covered in our events do not necessarily represent the view or opinions of the membership of HSGP or the Board of HSGP. Attendees are encouraged to do their own research and fact-checking of any claims or representations of all our speakers, especially but not limited to medical claims.

The meeting is free and open to the public. Doors open at 9:00 am for socializing with an optional Continental breakfast available for a $5 donation. The meeting begins at 10:00 am.

Please consider volunteering to help make this event possible. Click on the SignUp Genius button below for a list of volunteer opportunities.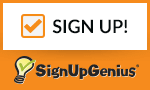 Dec 07th
AGENDA

Attendees who have topics present (5 minutes per presentation discussion lengths vary)

TED video (or any public domain video) is voted on for presentation order

Videos are watched and discussed in order as time permits

Led by Anna Carter


Dec 09th
Bring Your Favorite Art!

Have a piece of art that you love? Bring it along to share with us and tell us why you love it!

If it's too big, bring a picture. If you don't own one, bring a picture or slide of one that you love and tell us about it.

It doesn't have to be fancy, art museum quality. Something you or a loved one made is great--anything that is meaningful to you.

Any kind of media: painting, drawing/sketch/doodle, photography, sculpture, fiber, mosaic, stained glass, pottery, wood - whatever!

* Thanks to Diann for the idea! *

BYOB and snacks to share always welcome.

The HSGP Humanities Project holds free and open meetings on the 2nd Friday of each month at 7pm at HCC. The majority of the evening is given over to one or more of our HSGP members or guests, to share with us some aspect of arts & humanities that they are passionate about!

We are committed to bringing outstanding people from the world of humanities to present to HSGP at least once per year at the Sunday Speaker Meetings.

Your HSGP Humanities Project Committee.


Dec 10th
Event: Game Night - Joint Event with Mensa
Dec 17th
Event: Annual Solstice Celebration
Jan 08th
Speaker: Michelle Shortt and Stu De Haan
Jan 22nd
Speaker: Saman John Golestan
Feb 05th
Speaker: Dr. David Williams
Feb 19th
Speaker: James Richardson
The Humanist Society of Greater Phoenix is open to presentations on a variety of topics, many of which are controversial. Please note that the opinions expressed by our guest speakers do not necessarily reflect the viewpoint or philosophy of HSGP.
Message from the Membership Director
Now that the Flying Spaghetti Monster party is securely under our belts, and a good time was had by all, we come to the planning phase for December's Solstice Party which is being held on December 17, 5:00 p.m. to 10:00 p.m. Save the date and bring cash or your checkbook to buy raffle tickets to put toward auction items.

We're going to do things very differently this year. This will not be the usual rummage sale type event that we've done the past few years. We want to have a silent-auction type sale. We'll be selling two different types of raffle tickets; one for a 50-50 drawing and one for drawings on auction items.

This is where you come in. We are requesting donations from artists, crafters and people who provide services to donate items or a free service for the auction. If you do any kind of art, quality crafts, or provide services, we need you to begin collecting your items now. Also, please solicit local businesses asking them to donate items or services to our 501c3 organization. Contact Christine Walden (contact info in the next paragraph) for a copy of HSGP's solicitation letter with tax number.

We also want to do a bake sale and request donations of home baked cookies, pastries, cakes, recipes in a jar, etc. which can be dropped off at the Community Center either the day before or even the morning of the event. Make up a note of what the item is and an approximate value.

Please contact Christine Walden telling her what you are donating and the approximate value of the item(s). She can be reached at christine.walden@hsgp.org, 480-620-6325, christine.walden@hsgp.org.

We greatly appreciate your efforts in helping making this event successful. Let's make this the biggest event of the year.

Continuing Sleeping Mats Project: My next workshop for making these mats is being held on November 12, 10:00 a.m. - 1:00 p.m. at the Community Center. Please RSVP on Meetup at Crocheted Sleeping Mats. Any questions can be sent to my email address located below my signature. Bring supermarket grocery bags if you have them.

Welcome new members:
Kenneth and Anna Brown
Kathleen McKee

THE USUAL SPIEL

Volunteer Opportunities

We are always in need of volunteers to supply breakfast casseroles, help set up before and clean up after meetings and events, serve on various committees. We have a brochure with a complete list of volunteer opportunities on the info table at the front of the meeting hall. Contact Volunteer Coordinator Matt Ferrin at volunteer@hsgp.org for additional information or questions.

To volunteer for a Sunday meeting opportunity or other event, click on this button and select the event for which you'd like to volunteer.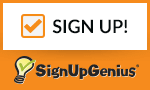 You can also find the SignUp Genius button on the home page of HSGP.org by scrolling down.



Your Participation is Welcome

This column is for the members. I'd like it to also be about and by the members by encouraging all of you to send me announcements of life events, questions about HSGP, contribute a piece for this column or suggestions of subjects you'd like to see posted here.

Please contact me if you need any membership information or have a change of address, phone number, or email. Anita Romanowski Membership Director
anita.romanowski@hsgp.org
HSGP Service Outreach Project


No volunteer activities are scheduled for November.

by Gwyndolynn Gentry

My email is gwyndolynn@gmail.com
Children's Programs
Keeping Up With HSGP
Social Media Matters
by Jennifer White
Overview and update of our social media/internet presence!

Meetup www.meetup.com/Humanist-Society-of-Greater-Phoenix/

I would say that Meetup has the biggest impact on HSGP's reach. More people say they found out about us there than anywhere else. We have 1,620 folks signed up on our Meetup group! Some of them join us at our Sunday Speaker meetings and/or other events like Game Night, Humanities Project, Inquiring Minds, Book Club, Ted Talks/Interesting Discussion, and various charity/volunteer opportunities.

Meetup is how we get great turnouts for special events like the Flying Spaghetti Monster Dinner, the Winter Solstice Celebration, the Darwin Day Luncheon, concerts, and visiting guest luminaries, resulting in income to help pay for our Community Center. A few of these folks even become dues-paying members of HSGP. Join us at Meetup now so you will always be abreast of what's happening next at the Humanist Center!

Facebook Discussion Group www.facebook.com/groups/HumanistSociety/

This is an open group on Facebook, where people share posts and participate in conversations. Anyone on Facebook can see the fascinating articles and discussions, but you must be a member of the group to post or comment. Just go there and request to become a member. Richard or I will approve you. You must have a Facebook account. We do our best to keep out spammers (trying to sell you stuff) and we don't allow abusive comments. As of today we have 811 members in our group!

Facebook Page www.facebook.com/HumanistSocietyofGreaterPhoenix/

A traditional Facebook page. Anyone can see it. You can react to and comment on the articles, events, and memes on the page. Only posts by authorized admins will appear on the wall. The public may post, but they will appear to the left of the wall. Stop by the page and check it out - then be sure to LIKE us!

Twitter @hsgp on twitter.com/

Yes, we do have a Twitter account and we are planning to start using it actively.

Website www.HSGP.org

Ok, so not exactly social media, but internet presence for sure. When people google Humanism in Arizona, what pops up is our welcoming, attractive, and informative website. It is our face on the internet, where one can learn about Humanism in general and HSGP in particular – everything one needs and wants to find out is on our site, including contact information to find out even more! One can see our upcoming events, read our newsletter (as you are doing now), click on links to HSGP on Meetup and Facebook, learn about the charities and causes we support, use links to find other interesting Humanist sites, and much more.

Questions or need help?

Grab me if you see me at the Humanist Center in Mesa,

Message me on Meetup or Facebook (use links above), * E-mail me at jennifer.white@hsgp.org Meanwhile, have fun on the social media!


HSGP Humanities Project Fundraiser
Books & Music Bookshelf
HSGP's Humanities Project has a Book & Music Bookshelf for your convenient shopping pleasure. Books, CDs and DVDs on the bookshelf are for sale at a great price. The deals are even better on the 2-for-a-dollar bottom shelf. The Bookshelf is located under the bulletin board near the entrance to the restrooms.
The prices on these items are so great that some folks are using it like a rental library: They buy a book for a super-cheap price, read it, and bring it back as a donation. The book goes up for sale again, and they "buy" another one! Cool!
Take a look at the Bookshelf next time you're at the Humanist Community Center and consider buying or donating to this fun new effort.
"Homo sapiens is the species that invents symbols in which to invest passion and authority, then forgets that symbols are inventions."
Attributed to Joyce Carol Oates.
"The good life is a process, not a state of being. It is a direction not a destination."
Attributed to Carl Rogers.
Quotes courtesy of http://www.brainyquote.com
If you shop at any of the Bashas' stores (Bashas', AJ's Fine Foods, Food City), your local Fry's Food Store, or your local Albertson's HSGP can receive a percentage of the money you spend. In addition, when you shop at Amazon.com using our HSGP link, we receive a percentage of the sale.
To activate any of these no-cost-to-you revenue streams for HSGP, go to the HSGP Supporting Businesses page Supporting Businesses and follow the instructions for the program you want to use.
If you shop at any of the local stores that participate in this program, please consider obtaining and using an HSGP community support card whenever you make purchases. When we support our local merchants, they support us!
Susan Sackett, Certified Humanist Celebrant, would like to remind you that she is available for all your life passage ceremonies, including weddings and commitment ceremonies, baby namings, coming-of-age celebrations, funerals/memorial services, and even divorce celebrations!
Special 10% discount for all HSGP members and their immediate families!
Humanist Celebrant
. Discounts for HSGP members! Contact her at
Susan Sackett
.